Established in 2013, Robinsons, Lawyers is a fast-growing Hong Kong based law firm consisting of partners and consultants who have vast amount of experiences through private practice as well as in respectively private companies, listed companies, governmental authorities and in-house practice and have great depth of knowledge to the Asian and European markets.
Since its inception, Robinsons has established a reputation for vigorous advocacy in complex litigation and arbitration, successful representation of clients before governmental agencies and bodies, and creative and practical advice in guiding business transactions.
Robinsons, Lawyers is known for its ability to help clients solve high-stakes, multidimensional problems:
We regularly advise multinationals on their critical market access issues and defend their interests in high-profile trade remedy proceedings in jurisdictions along the One-Belt-One-Road Initiative with specific experience with WTO Agreement on Government Procurement (WTO GPA).
Our tax lawyers have decades of consulting, transactional, and advocacy experience in all substantive areas of taxation, including corporate and personal taxation, local on- and offshore taxation, as well as individual taxation and the use of Double Taxation Agreements.
Our corporate lawyers advise in all areas of corporate, securities and finance transactions, corporate governance, and bankruptcy and restructurings. We represent clients in complex financial and corporate transactions, including cross-border and multiparty arrangements, mergers and acquisitions, joint ventures, as well as in public and private offerings of debt and equity securities, representing issuers, underwriters, and investors.
We have a long-standing commitment to helping clients find cost-effective solutions for their problems, from the routine to the most complex. We work collaboratively with in-house counsel to fashion strategies and solutions that promise the greatest value to the client.
Our mission is to provide a quality service for all our clients.
Delivering a quality service means specific things to us:
Your work will be carried out in a competent manner. Before agreeing to take your case on we will review your case with you and assess whether the firm has the skills and knowledge to provide the expertise your case requires. This will also be reviewed on an ongoing basis.
All our clients are important to us and you will be dealt with in a courteous manner at all times.
We value true communication with our clients. We will always encourage you to contact us to discuss any concerns you have. We will listen to your concerns. We will do our best to explain your case too you in terms that you are able to understand. We will respond to your enquiries in a timely manner.
All clients are different and we will do our best to understand your needs to enable us to deliver an individual solution to your individual problem.
We will be responsive to your needs and will deliver our services in a timely manner, deliver on promises and be dependable and accurate and be cost effective.
We understand that all clients value privacy and the security of all client's information will be of the utmost importance.
We will at all times comply with our professional and ethical duties.
Specialization
Legal work requires highly sophisticated skills.
Clients look for the right lawyer for the right job. In today's fast moving commercial environment it is important that lawyers understand their client's needs and can offer appropriate levels of expertise. Our lawyers specialize in certain specific areas of law and practice which in turn allows the firm to deliver the best available legal service focused on the nature of the individual client's particular case.
International Perspective & Networking
The world is a global village, and this affects the way law firms deliver legal services. Rarely do we see a legal case in Hong Kong that does not involve a foreign element such as location of the subject matter, applicable law or client nationality. This is increasingly the case given the growth of the internet where "cross-border" transactions effected in cyberspace are abundant. To meet such challenge, we partner with law firms in Europe, Australia, mainland China and North American and we are therefore capable of providing a one stop multi-jurisdictional service. All our associated law firms are well known to us and we have had a good prior working relationship with them. We work closely with them to ensure that, we all deliver an excellent team based service for our clients.
Most of our lawyers were educated abroad and have had experience of living and working overseas. They have an international perspective and understand the needs of international clients and clients looking to do business outside Hong Kong. We have experience in assisting non-China entities with business and legal issues in mainland China and also Chinese individuals and corporations considering outbound investments in various parts of the world.
Legal Advice with a Pragmatic View
A pure legalistic approach is often not the real solution to problems that arise in real life situations. Most of our lawyers have gained working experience in industry and commerce and as a result understand how important it is to adopt a multi-discipline approach to problem solving. We endeavor to offer a pragmatic legal/commercial solution in light of our client's particular needs.
High Productivity at Competitive Fee Level
Although no two legal cases are identical, the handling procedure, research materials and documentations are often similar. To provide client with a speedy yet comprehensive legal service, we capitalize on our lawyers' expertise and maintain a computer-based Knowledge Management System where practical experience on similar cases is accumulated and shared by members of the firm. Through such KMS, all of the firm's intellectual resources are pulled together to serve clients. Our efficient KMS procedure enables us to deliver legal services at a lower fee than many other legal service providers.
Our service is fully supported by highly efficient cloud-based computing systems and dedicated practice software, which enable our lawyers in Hong Kong and our associate law firms in other parts of the world to work for our clients around the clock.


Michael Lorenz & Associates (German Lawyers)
http://www.lorenz-partners.com/en/
Our Associate firm, Michael Lorenz & Associates ("MLA") is a registered foreign law firm in Hong Kong. MLA specialises in providing legal services for clients in relation to German law, including Contract and Commercial Law, Corporate Law, Labour Law and Insolvency Law.
Mr. Michael Lorenz, the founder of MLA, also founded Lorenz & Partners, an international firm of business lawyers headquartered in Bangkok since 1995 with offices in Bangkok as well as in Frankfurt and Ho Chi Minh City.
We have a strategic association with MLA in joining forces to provide cost-effective legal services in respective jurisdictions.
There are currently three foreign lawyers at MLA:
- Michael Erich Gerhard Lorenz
- Till Mathias Morstadt
- Stefan Christian Schmierer


Anglo Thai Legal
(a law firm in Thailand and England & Wales)
http://www.anglothailegal.com/
To increase our international focus, particularly to resolve clients' legal issues in the UK, we have established an affiliation with Anglo Thai Legal ("ATL"), a Thai-English firm established in 2009 which provides a wide range of legal services from corporate to private clients as well as in-house consultancy for corporate entities with offices in Bangkok, Thailand as well as in Warrington, England.
Our Dr. Lau Kit Hung James is a consultant to ATL and is competent to advice the laws in England and Wales.


Dewit Law Firm
(a law firm in Belgium)
http://dewitlawoffice.be/
Established in 1945, Dewit Law Office ("DLO") has a wide range of practice to both private individuals and organisations including businesses, insurance companies and governmental institutions in Belgium for a wide range of areas. DLO also has permanent correspondents based in East-Asia and a network of correspondents throughout the European Union to provide services to clients in these areas.
DLO is also the first Belgian law firm to have obtained a license to open a Representative Office in Beijing, China with a branch in Chengdu to cover Western China.


Ma & Company Solicitors
(a law firm in New South Wales and Victoria, Australia)
http://www.maco.com.au/
Founded in 1997 by Mr. Ronald Ma, Ma & Company Solicitors ("MACO") is a Melbourne based firm with office in Sydney specializing in property law, business law, commercial litigation, Family Law and Criminal Law.
In order to reduce the language barrier for our foreign clients, the team at MACO can speak Chinese (Mandarin and Cantonese) and may provide legal opinions and letters in Chinese if they desire. MACO can represent client in all jurisdictions across Australia.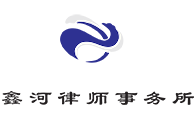 Beijing Xinhe Law Firm
http://www.xhlaw.cn/Lawyers/
Beijing Xinhe Law Firm is a law office in partnership which establishment has been approved by the Beijing Justice Bureau in 2004. Most of Xinhe's lawyers have graduated from law programmes of well-known universities in China or abroad. Xinhe's provides legal services to a wide range of matters, including corporate, finance and securities, energy and infrastructure, real estate and engineering construction, litigation and arbitration, intellectual property, and commercial competition.