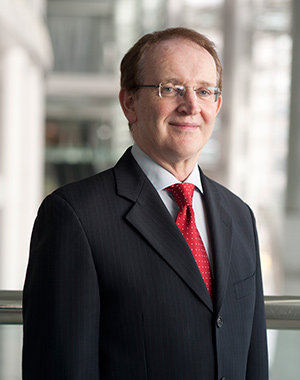 IAN Robinson
B.S. Business Administration, LL. B (HONS.)
Zulassung 1993 (Hong Kong)
Ian@RobinsonsLawyers.com
+852 - 2180 9788
Interviewees highlight Ian Robinson for his long-standing experience and excellent contacts in the market. Clients say: "He is the most pragmatic and efficient of the lawyers I have worked with in Hong Kong. He is very meticulous, prompt, and drives the case rather than being told what to do."
Leading Individual, Dispute Resolution – Chambers Asia Pacific 2017
Einführung
Vor der Gründung von Robinsons, Lawyers arbeitete Herr Ian Robinson für über 40 Jahre in den verschiedensten Positionen in der Rechtsberatung.
Er erhielt seine Zulassung zum Anwalt in England und Wales in 1978 und begann seine Karriere in Asien in 1995, als er eine Führungsposition bei der Rechtshilfebehörde in Hong Kong annahm.
Neben seiner Arbeit in Hong Konger Behörden und als Rechtsanwalt beteiligte sich Ian auch substantiell an der Entwicklung der Aus- und Weiterbildung von Hong Konger Rechtsanwälten. Er gründete die Hong Kong Academy of Law , deren Kurse für Anwälte bald zur Pflicht wurden.
Rechtsgebiete
Berufliche Entwicklung
Ian Robinson's Practice in the United Kingdom (From 1978 to 1990)
Ian Robinson's Practice in Hong Kong (From 1990 to date)
Leitbild
Wir sind eine führende Kanzlei, die sich an den Zielen und Wünschen unserer Mandanten ausrichtet. Diese Ziele leiten unsere tägliche Arbeit.
Ausbildung
B.Sc.(Econ) London School of Economics
Law Society of England and Wales Professional Exams Qualifications
Zulassung
Admitted as a Solicitor in England and Wales 1978
Admitted as a Solicitor in Hong Kong 1993
Weitere Tätigkeiten
Interest in community arts
Former member of:
Hong Kong Players
Hong Kong Singers (former Chairman)
Hong Kong Opera Society
Interviewees highlight Ian Robinson for his long-standing experience and excellent contacts in the market. Clients say: "He is the most pragmatic and efficient of the lawyers I have worked with in Hong Kong. He is very meticulous, prompt, and drives the case rather than being told what to do."
Leading Individual, Dispute Resolution – Chambers Asia Pacific 2017